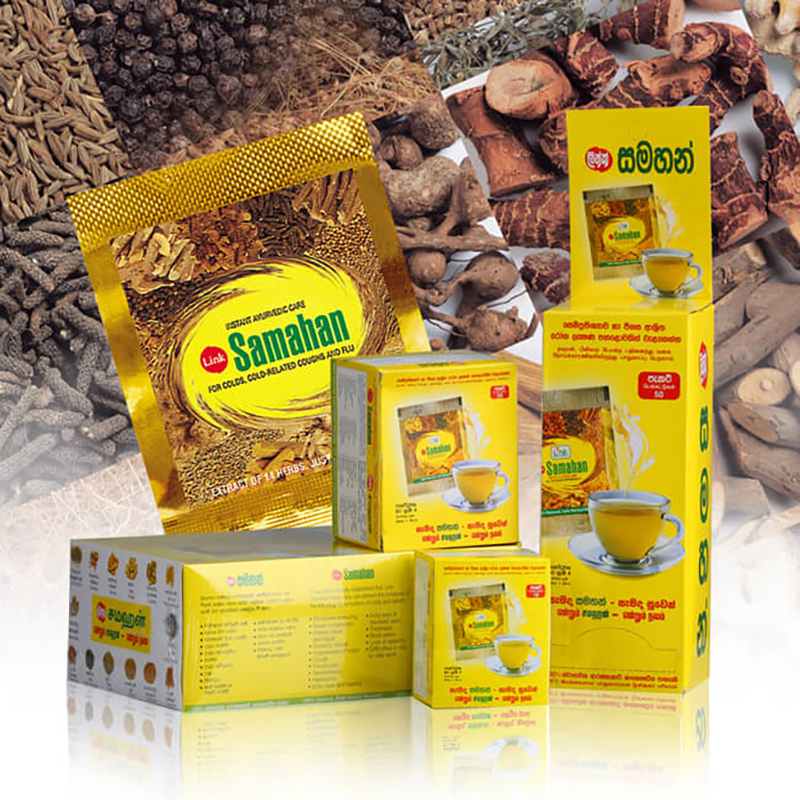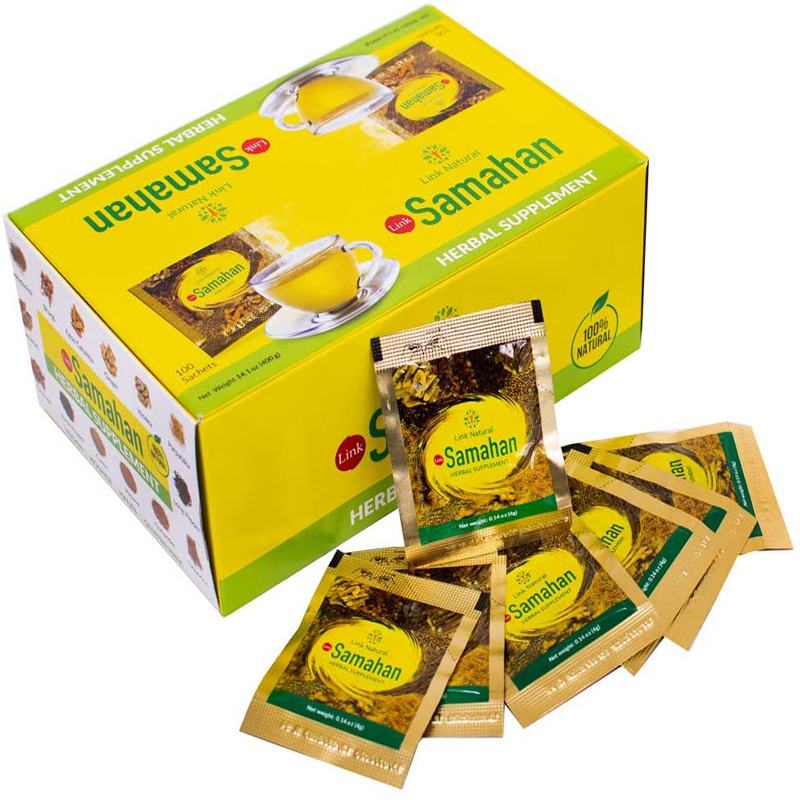 SAMAHAN Ayurveda Herbal Tea Link Natural Ceylon Tee Drink for Cough & Cold
LINK SAMAHAN is famous & unique herbal drink, which has made from 14 natural herbal ingredients.
Link samahan specially & effectively use for colds and catarrh related symptoms and support to boosts your immunity. Also use for prevent excessive sneezing, nasal congestion, watery nasal discharge, scratchy throat, hoarseness of voice, cough, throat pain, feverishness, headache, itchy eyes and tearing, itchy ears and blocked ears, tiredness, body pains, loss of appetite, and difficulties in day to day work,
Link Samahan a brand trusted by millions of local & overseas consumers.
Ingredients
 Adhatoda-Adhatoda vasica Nees., Galangal- Alpinia galanga Willd., Ajowan – Carum copticum Benth & Hook., Corander – Coriandrum sativum Linn., Veniwel – Coscinium fenestratum (Gaertn.) Colebr., Cumin – Cuminum cyminum Linn., Vishnukranthi- Evolvulus alsinoides Linn., Liquorice – Glycyrrhiza glabra Linn., Pathpadagam- Hedyotis herbaceae (Linn.) Lam., Long pepper- Piper longum Linn., Black pepper- Piper nigrum Linn., Siritekku- Premna herbacea Roxb., Katuwelbatu- Solanum xanthocarpum Schrade. & Wendl., Ginger- Zingiber officinale Roscoe.
Direction for use
 Use one sachet of Link Samahan with any hot beverage (Like milk, tea, hot water ), take 1 sachets at a time & 3-4 times a day.